Tournament Planet – Your Modern Bowling Management Software
Imagine it's 1994 and you've just invented the world's premier bowling management software. It's an exciting day. You have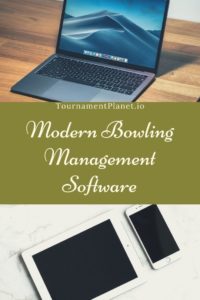 installers that install your application on competition operator's machines. It takes a while, but hey, it's 1994. Now fast forward to 2020. You still have that same software. It has tons of features that are rarely used by most operators. It still requires a clunky computer to operate. Oh yeah, and those installers are still a thing.
What if that could change? What if there was a modern bowling management software solution. A solution that checked all of the boxes for bowling competition operators. First, it needs to get rid of those installers. This in turn means regular updates instead of waiting for the next yearly release. The software can regularly get new features as they are most important by the community. Second, no more platform limitations. Run your competition on your phone, tablet, or computer. Third, workflows are simple and intuitive. Last, there's no more version mismatch between you as an organizer and the bowling alley.
Today Is A New Day For Tournament Operators
That change is here, and it's called Tournament Planet. To get started choose your desired platform. Tournament Planet is available on the Apple App Store or the Google Play Store for your phones or tablets. If you want to use your browser you can do so at tournamentplanetapp.com. Before you can start though there is is one more step. You'll need a license from tournamentplanet.io and then you can create your account.
With the app in hand it's time to learn about the modern bowling management software that is Tournament Planet.
Goodbye Installers. Goodbye Headaches
Installers are so DOS. I've heard stories from league organizers complaining about how painful the upgrade process is for outdated bowling management software. When upgrading her operating system she had to get a custom installer created because installers weren't created for the new operating system yet. It was a hassle. And she's not alone. The process is slow and you have no control if something goes wrong. Not to mention you have to wait a year for the next update. Let's talk about the collateral damage of installers.
New Updates Come But Once A Year
When you have installer based bowling management software you are not modern. Releases are monolithic and come only once a year. Sure, you get a bunch of new features, but there is so much packed into it you don't know where to start. How many of them are you actually going to use? What if the feature you requested doesn't make it into the new version? In this case you have to wait a year to see if you get your wish.
With modern software like Tournament Planet the wait for updates is gone. When we release a new feature we can send the update directly to your device. It will be waiting for you the next time you open the app. If you use our web app then all you have to do is refresh the browser for it to take effect. This allows our software to pivot and evolve as we receive feedback from our customers. Speaking of, if you have an idea for a feature let us know in the comments below and we'll add it to our roadmap.
Bugs Are Everywhere
Have you found a bug in your bowling management software? All software is prone to bugs. They hide in the code and wait for something odd to happen before they creep up. If you're using antiquated software then you can report the bug and hope it's resolved next year. Hopefully, it's not so severe that you can't work around it. My league coordinator friend reported the same bug in her old bowling software three years in a row… She gave up on the fourth year.
Tournament Planet is different. Because we don't use installers we can get bug fixes out quickly. This means the Tournament Planet continuously improves and grows based on community feedback. We do our best to find and remove all bugs. However, they can slip through the cracks. If you find a bug let us know and we'll fix it. You can report bugs in the comments below. Or, if you would use the app you can report a bug from the main options menu in the top left corner of your device.
Modern Bowling Management Software Your Way
Truly modern bowling management software doesn't limit the way in which you run your competition. Rather, it frees you to run it on your terms. We built Tournament Planet with this in mind. That's why you can run our software from nearly any device. What's your flavor? Are you an Apple fan or an Android user? We've got you covered. Do you like to do everything on your phone? Maybe you prefer the larger screen of a tablet? Tournament Planet works on both. Want the security of your desktop or laptop? It doesn't matter if you have a Windows, Mac, or even Linux. Our browser web app works on all of these. The old software options only run on Windows.
Simplicity In Everything
Let's face it. You want software that allows you to run your bowling competition and not slow you down with a bunch of overhead. We've already talked about how the eco-friendly aspects of Tournament Planet lets you reduce your team size and not carry a giant bag of equipment with you. But what about the simplicity of the software? Old solutions require you to navigate countless ribbon menus, dashboard options, and the like. It's almost like navigating a maze. You don't need that when you've got a hundred bowlers wanting to know their standings. Tournament Planet designers prioritize simplicity in our workflows. We're constantly improving based on feedback and field tests. And your bowlers get their score updates instantly on their phones so they aren't hounding you.
You And The Alley Are Not Always On The Same Page
You're both running businesses. You have different priorities. You want the newest features of this year's software release. The alley is fine running last year's. That means you can't update until they do. And what if you run competitions out of multiple alleys and one wants to update and the other doesn't? Now you're in a pickle. This is a real scenario I heard about with the 2020 release of my friend's old league software. She bought the new version, but one of the alleys she runs a league out of hasn't. She's sitting on an upgrade license that she paid for and can't use. She doesn't know when she will be able to upgrade.
Tournament Planet is different. As a modern bowling management software we can send updates to all devices at the same time. Version mismatches are a thing of the past.
Flexibility To Global Changes
The 2020 Covid 19 pandemic has been really rough for the bowling industry. The PBA and USBC cancelled all their major events for this year. Most leagues and tournaments have been cancelled or shortened. Alleys closed for months and opened at partial capacity with new restrictions of masks and the like. We've talked about how Tournament Planet is the best bowling management software during a pandemic with it's contactless features. But it goes further than that. What if new restrictions are placed on bowlers or alleys? Tournament Planet is the only bowling management solution that can pivot to adjust to new changes.
So when new mandates or policies are added will you choose to shut down? Or, would switching to Tournament Planet allow you to continue the fun? In these times, bowlers need an opportunity to get out, socialize, and do what they love. Heck, we all do. As we continue to add features to Tournament Planet these things are always in our minds and make it onto our roadmap.
Final Thoughts And Wrap Up Of Modern Bowling Management Software
It's no longer the 90's. We all need modern software that is flexible and changes with the environment. Tournament Planet is the best modern bowling management software in normal times or pandemic times. You can take it with you wherever you go and use it on your terms. It gets rid of all of those headaches caused by installers and version mismatches. New features, bug fixes, and process improvements are made available instantly and regularly. It's a no brainer.
Let us know in the comments below if you made the switch and how a modern solution has simplified your competition organizing experience. Are there additional benefits to our modern software that we missed? Are you a player who uses Tournament Planet to stay in the action and out of the pandemic's harm?