The youth division of USBC previously ranged from 3 – 20 years old. Well that is set to change for the 2020-2021 year. The oldest a person will be eligible for the Youth Division will be dropped to 18. This means starting August 1st anyone who is 19 or 20 years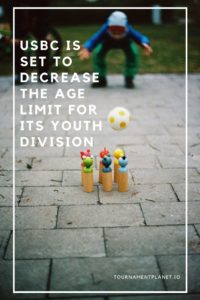 old will no longer be eligible for Youth memberships. The decision was reached as a result of ongoing changes to the Youth Program. It also brings the youth program in line with age limits for other national sports. Previously, some young athletes would be considered adults in some sports, while being held back as youth in bowling.
We deem this as a great change for the sport! This allows young athletes who have graduated high school to go directly into the Adult Division. This new influx of young talent will certainly shake things up this year. We view this as a positive change for the Youth and Adult Divisions and the sport as a whole. You remove some of the top players who could be pro level from the Youth Division and thus free up scholarship money for more younger kids. In addition, the Adult Division will be getting a fresher batch of new players ready to change the game. The energy and tenacity is something we're looking forward to this year.
What do you think about this rule change? Do you think it will benefit both the youth and adult divisions? Let us know down in the comments.